Hybrid Strains vs. Sativa Strains vs Indica Strains Guide
Step into the world of cannabis and you'll notice one distinct characteristic, a trinity of strains: indica, sativa, and hybrid. Each of these strains possesses its own distinct personality, capable of unlocking a unique array of effects and strain types. In this article, we embark on a journey through the realm of cannabis, uncovering the secrets that lie within hybrid, sativa, and indica strains. Whether you're a seasoned enthusiast seeking new frontiers or a curious newcomer eager to find your perfect match, join us as we unveil the keys to fulfilling your needs and satisfying your preferences.
Indica Strains versus Sativa Strains
Indica strains are the laid-back companions of the cannabis realm. They have been said by users they can promote relaxation and tranquility, perfect for those moments when you want to kick back and unwind. Indicas have been said by users they can have calming effects, such as melting away stress and tension.
Popular indica strains include Runtz, Cookies & Gelato.The Runtz strain is an indica-dominant hybrid that users say delivers a powerful, relaxing experience. With its earthy, piney aroma and strong sedative effects, Runtz is perfect for those looking to unwind and alleviate stress or insomnia. Cookies is a 70% indica strain, making it a great choice for those smokers who love to kick back and relax with a relaxing body high. Gelato is an indica-dominant and this delicous cultivar has a fruity, sweet flavor and a creamy finish while its said to give off strong feelings of relaxation.
Meanwhile, sativa strains are the energizing and uplifting rockstars of the cannabis scene. They can ignite creativity, boost focus, and stimulate your mind. Sativas are like a refreshing burst of inspiration, elevating your mood and sparking social interactions. They're perfect for those moments when you want to feel invigorated, motivated, and ready to take on the world.
One popular sativa strain is Sour Diesel. It can help enhance focus, boost creativity, and get the social butterfly within you fluttering. Another favorite is Sour Tangie, a potent sativa known for the creative energizing happy sensations.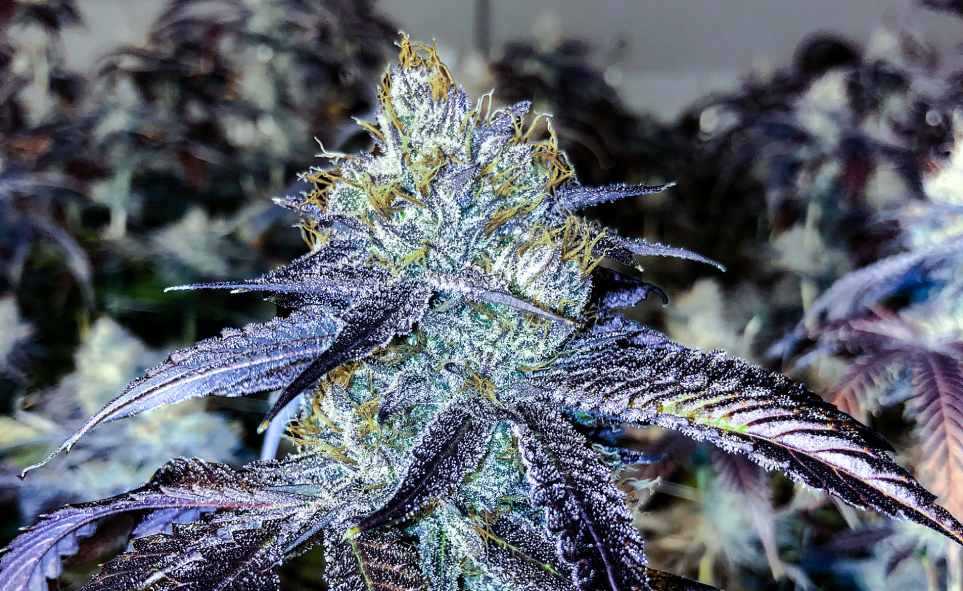 Hybrid Strains Explained
Hybrid strains like OG Kush are the delightful lovechild of indica and sativa strains. They bring together the best of both worlds, resulting in a cannabis experience that's as unique as it gets. Picture it as a harmonious blend of relaxation and energy, carefully crafted to cater to your desired effects.
Hybrids offer diverse experiences, some leaning more toward indica-dominance, others favoring sativa qualities, and some striking a perfect balance between the two. The beauty of hybrids lies in their versatility, allowing you to tailor your cannabis experience to suit your individual preferences.
Some hybrids provide a gentle lift, combining a sense of relaxation with euphoria, making them great for socializing or engaging in creative pursuits. Others offer a balanced experience where relaxation and focus coexist, resulting in a versatile strain suitable for various occasions. Whether seeking a calm and creative mindset or an invigorating energy boost, hybrids have you covered.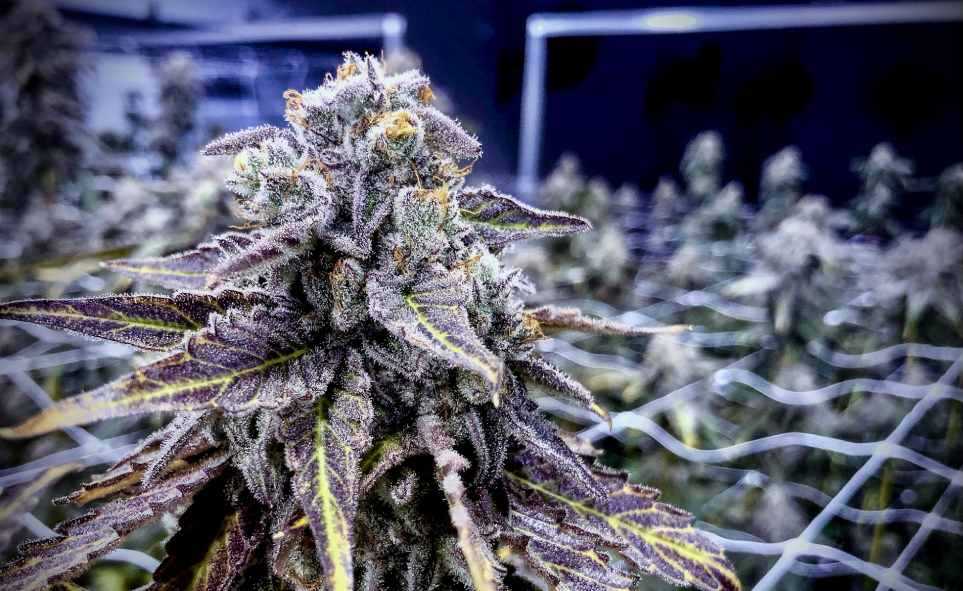 What's the Main Difference Between Indica, Sativa, and Hybrid?
Learning about hybrid vs. sativa vs indica (what's the difference?) helps you make an informed decision and find the cannabis experience that matches your needs and preferences. Indica marijuana strains are known for their relaxing and sedating effects, offering a soothing experience that promotes deep physical relaxation. They are often chosen for their potential to ease muscle tension, manage stress, and assist with sleep. Indica plants are typically shorter and bushier, adapting to harsher climates where they originated, such as the mountainous regions of Afghanistan and Pakistan. The dense bud formations of indicas are known for their resin production, contributing to potent effects and flavors
Meanwhile, sativa strains provide an energizing and uplifting experience. They offer a cerebral high that can enhance focus, creativity, and sociability. Sativas are favored for daytime use or when you're seeking a stimulating and invigorating effect like kief. sativa strains are taller, with narrower leaves allowing maximum light absorption. Originating from equatorial regions like Mexico, Colombia, and Thailand, where they adapted to humid and tropical environments, sativas developed their towering stature to reach sunlight in dense clean canopies. Sativa buds are often less dense and more elongated, with a looser structure
Hybrid strains, as the name suggests, combine the qualities of both indica and sativa strains. They offer a versatile cannabis experience, balancing relaxation and energy. The effects of hybrids can vary widely, depending on the specific strain and its genetic composition.
While we use indica, sativa, and hybrid in dispensaries as a substitute to communicate commonly reported effects and feelings, genetically almost all strains are now hybrids with THC.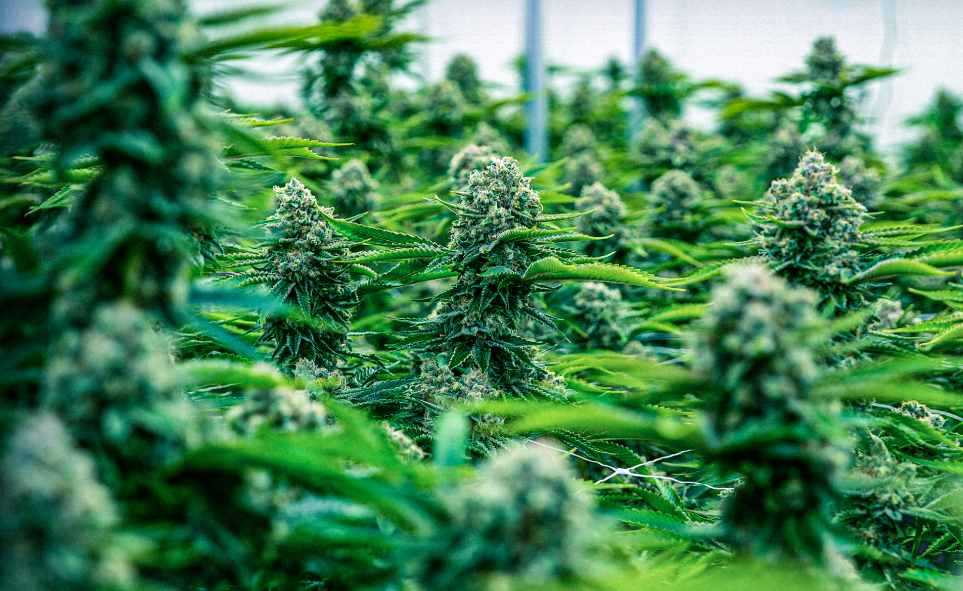 Visit One of Our Dispensaries near You Today to Try New Strains
Now that you better understand the differences between indica, sativa, and hybrid strains, why not embark on your own cannabis journey? At High Profile Cannabis, we pride ourselves on offering an extensive selection of premium cannabis products. Visit one of our weed dispensary stores near you today to explore the diverse world of strains and find the perfect fit for your desired experience.
We have marijuana dispensaries in various cities where our knowledgeable staff will guide you through our wide range of indica, sativa, hybrid strains, and new specials. Whether you're a first-timer, a long-timer, or somewhere in between, stop by a "High Profile dispensary near me" and we'll get you rolling. Don't miss the opportunity to elevate your cannabis experience and contact High Profile Cannabis!
Back to all news