Spring into Saint Patty's with our Highrish take on our favorite shake. This Saint Patrick's Day, we'll be skipping the pints and adding some green to our ice cream. Traditionally the Irish wear green on Saint Patrick's Day because they believe wearing green made them invisible to leprechauns so they wouldn't get pinched. Their faith in leprechauns stems from their Celtic belief in fairies, which is fascinating and a little comical since, mythically, leprechauns are thought to be cranky cobblers. But aside from Celtic folklore, we are also big fans of all things green, and by green, you know what we mean.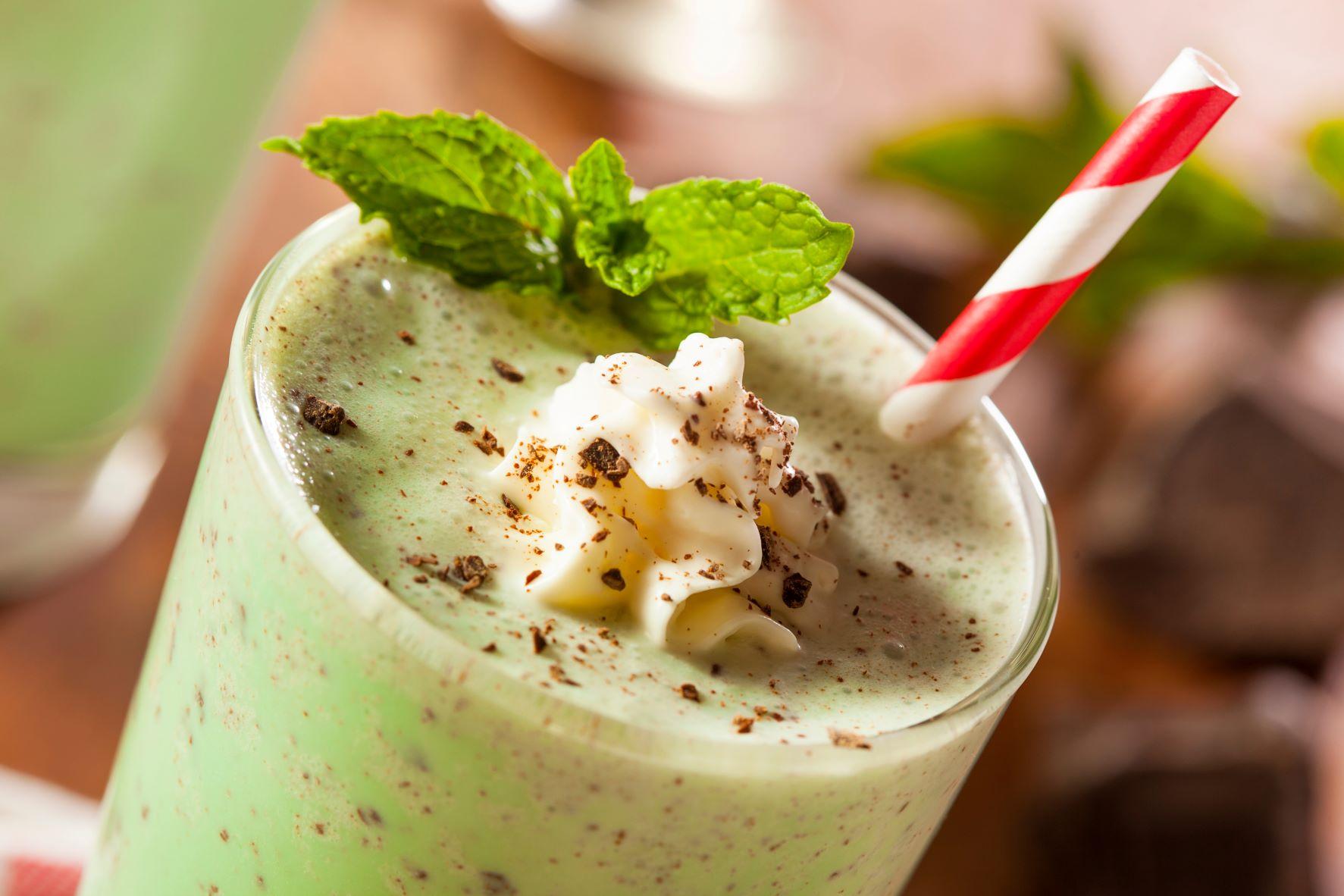 Fun fact, the shamrock is popularly considered a garden plant, a potted plant, and a weed. It sounds a lot like cannabis, doesn't it? We think so. Speaking of, we have got a few ideas how you can bring a little Irish celebration to your kitchen this year. Check out our recipe below for the tastiest mint chocolate shake around.
For those looking for an uplifting edible high packed with THC, we recommend snapping off two pieces of Kiva Dark Chocolate Bar, but if you're looking to avoid any psychoactive effects and want to reap the calming benefits of two healing cannabinoids, Mary's The Remedy CBN: CBD tincture is the way to go.
We've got two variations because there is no one-size-fits-all when it comes to your choice in canna highs, but we think our shake base is magically delicious.
7 Leaf Clover Shake Recipe
Prep Time: 5 minutes Yields: 2 Servings
Ingredients
2 cups vanilla ice cream
1/4 cup whole milk
pure mint extract
liquid green food coloring
whipped cream
green sugar topping
mint leaf for garnish
Instructions
First, you're going to want to pour in your milk, ice cream into a blender; then, you'll want to add in 2-3 drops of liquid green food coloring with just a dash of mint extract. The mint extract can be overpowering, so less is more here. Remember, in terms of aroma and taste. We're striving for a Dark Chocolate Peppermint Patty.
Once your base mixture is thoroughly blended, you'll want to snap off a piece of your High Profile Cannabis dispensary store Kiva Chocolate Bar or add in a serving of Mary's The Remedy CBN: CBD drops. Be very careful here as edibles and tinctures are highly potent. Remember that you will be measuring your edible or tincture for two servings vs. one because this recipe intends to yield two shakes, not one. Blend until the shake is creamy.
Once thoroughly mixed, divide all that creamy green goodness between two glasses, and top it off with as much whipped cream as you like! Then for decoration, sprinkle some green sugar topping on your whipped cream, add a mint leaf for garnish, and enjoy!
It's important to note that less is more with edibles or tinctures! After finishing your shake, you could feel the effects within minutes or hours, but when it does, you'll be glad you took the high road with us this year for Saint Patty's as they say in Ireland, sláinte!
Back to all news