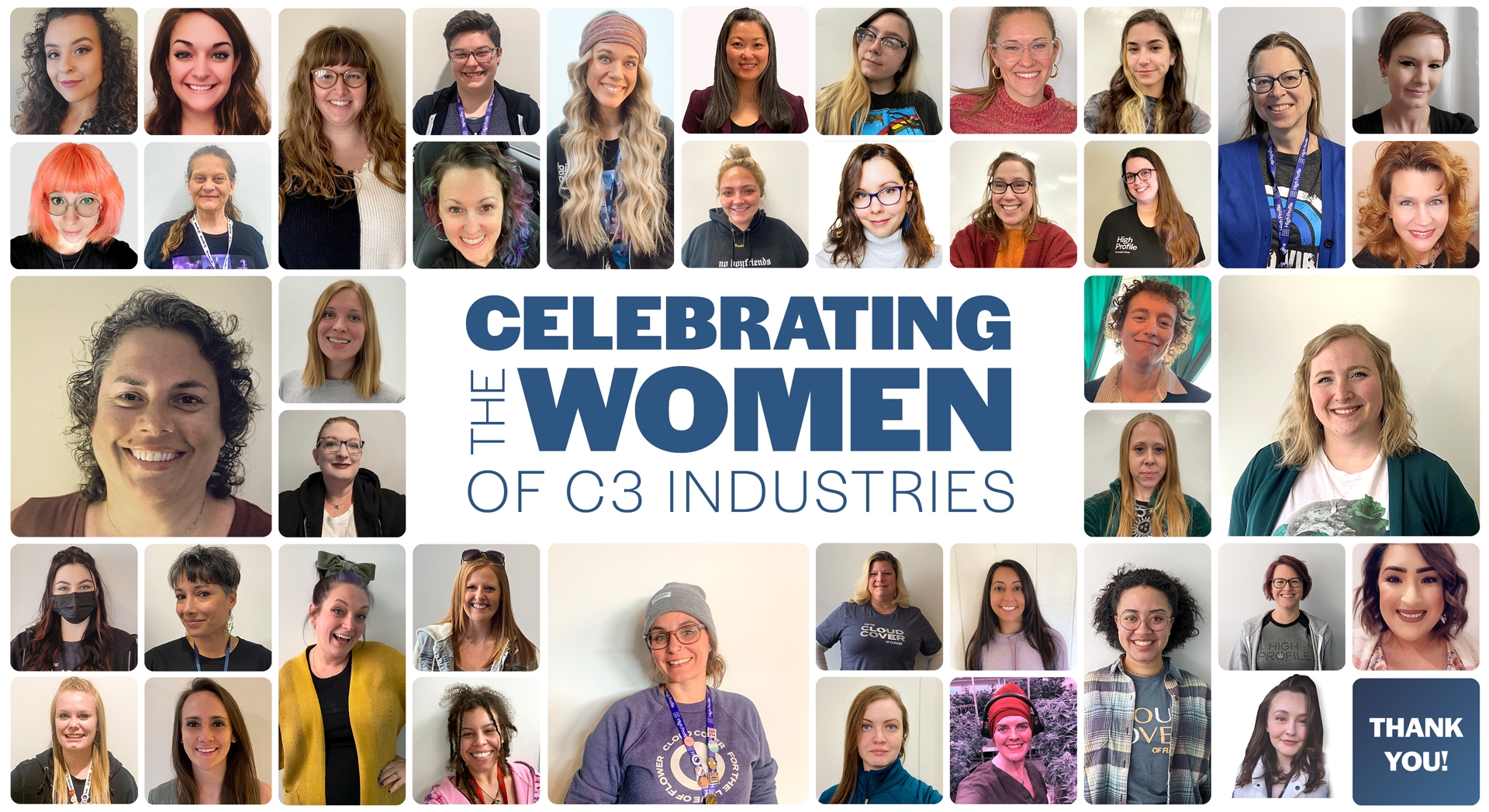 In celebration of Women's History Month, we wanted to pass the mic to some of our favorite boss ladies in our organization and get their take on the future of cannabis and what it's like to rep a female flower in a male-dominated industry.

MJBizDaily's 2021 Women & Minorities in the Cannabis Industry report reveals that female executive representation has dropped to a mere 22 percent. However, a study from Headset designates Gen Z women as the fastest-growing consumers of legal cannabis, showing a 151 percent increase in sales.
Abby Kramer, manager of High Profile Saint Charles, Missouri, says women in cannabis need representation and encourages those looking to join the space to follow their passion.
"The endocannabinoid system was discovered in the 1990s, so this is new to everyone. Don't be afraid to dive in. Everyone must start somewhere. To the women interested in cannabis, we need representation. We need the ideas, the research, the feedback, etc. Our bodies and the voice we use to advocate for our bodies needs to be heard in this industry," Kramer said.
Madelyn Dwyer, copywriter to the C3 Industries marketing team, adds "to be a woman in this industry is to be a voice in the minority. It's refreshing to see C3 Industries giving women a platform where our voices will be heard."
Amanda Elatat, the Senior Talent Acquisition Specialist at C3 Industries, says within her role, she has found a real sense of community, "I have been able to meet many people and listen to their stories of how cannabis has helped them with different struggles in their life, from chronic pain to depression and anxiety, and it's made me proud to be in an industry that is making such a difference in people's lives." she said.
There's always been a stigma around cannabis, but the perception of how we heal is changing. Kathryn Lawrence, VP of Manufactured Products at Cloud Cover, says one of the most rewarding aspects of her job is making medicine for those who need it the most, "I love what I do… I am helping make high-quality medicines for people like my mom, who need it to get through the day," she said.
Sara Wahlund, C3 Industries Marketing Project Manager, says she always felt like an outsider growing up, but when it came time to pivot her career path from the finance world to cannabis, she found herself finally fitting in.
"The banking world has always seemed strange to me, and it never allowed me to share who I was. We were told to cover up tattoos, dress in certain clothes and even act a certain way. This was hard for me to adapt to, so I never felt welcome or seen until I found the cannabis industry," she said.
These are just a few of the many impactful stories that we've heard from the women of C3I, and we're proud to focus the next month on the instrumental work that they do for our organization and the industry. We hope their accomplishments serve to encourage other women in exploring a career in cannabis.
Interested in a career in a 'cannabis dispensary near me' or the cannabis industry? Click here for opportunities.
Back to all news