Over $45,000 in donations raised!
A huge thank you to all who participated in High Profile's October Breast Cancer Awareness fundraiser.

Together, we raised over $45,000 for the National Breast Cancer Foundation, a nonprofit dedicated to breast cancer awareness, education, and early detection.


On behalf of the entire High Profile team, we are truly moved by your kindness, generosity, and commitment to the cause.
---
This October, we join the millions of men and women dedicated to increasing breast cancer awareness while ensuring our communities have access to proper screenings, treatment, and support.

With a $5 minimum donation, you'll receive a limited edition High on Hope pin, plus 10% off your purchase!

All proceeds will go to the National Breast Cancer Foundation, a nonprofit committed to helping women and inspiring hope for those affected by breast cancer while making early detection, education, and support services accessible for all.
~ Make a donation
~ Support Breast Cancer Awareness
~ Enjoy 10% off your purchase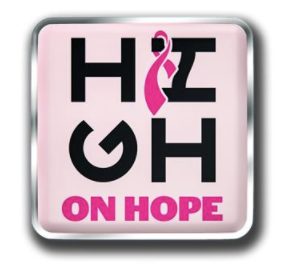 Ask your budtender for more details.