We Appreciate Our Patients
High Rollers save even more with our Patient Appreciation perk. Enjoy 10% off your next visit plus $100 in patient appreciation credit after qualifying purchases!
Tailored exclusively to our Missouri medical community, we've rolled out the High Rollers Patient Appreciation perk, aimed at bringing our patients a higher level of personalized care and superior savings.
How it works: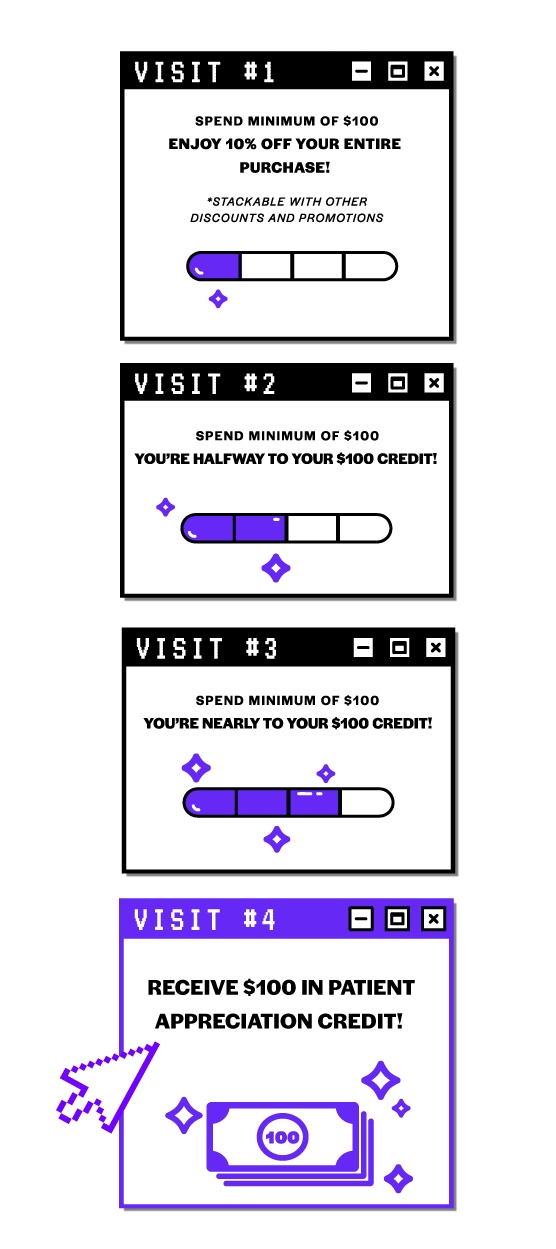 Sign up below to begin enjoying patient perks.
*Please note, purchases 1 through 4 must be made on separate days. Discount must be used in its entirety on the 4th visit and may not be redeemed for cash. Limit one coupon per person at the 'dispensary near me'. State regulations prohibit the offering of free goods, therefore a minimum of $0.01 must be made towards any purchase when using store credit. Terms and conditions apply.