Mother's Day At High Profile
Looking for the perfect gift to give the marijuana mama in your life this Mother's Day? We've compiled the ultimate Mother's Day Gift Guide to help keep your favorite mom in high spirits on her special day.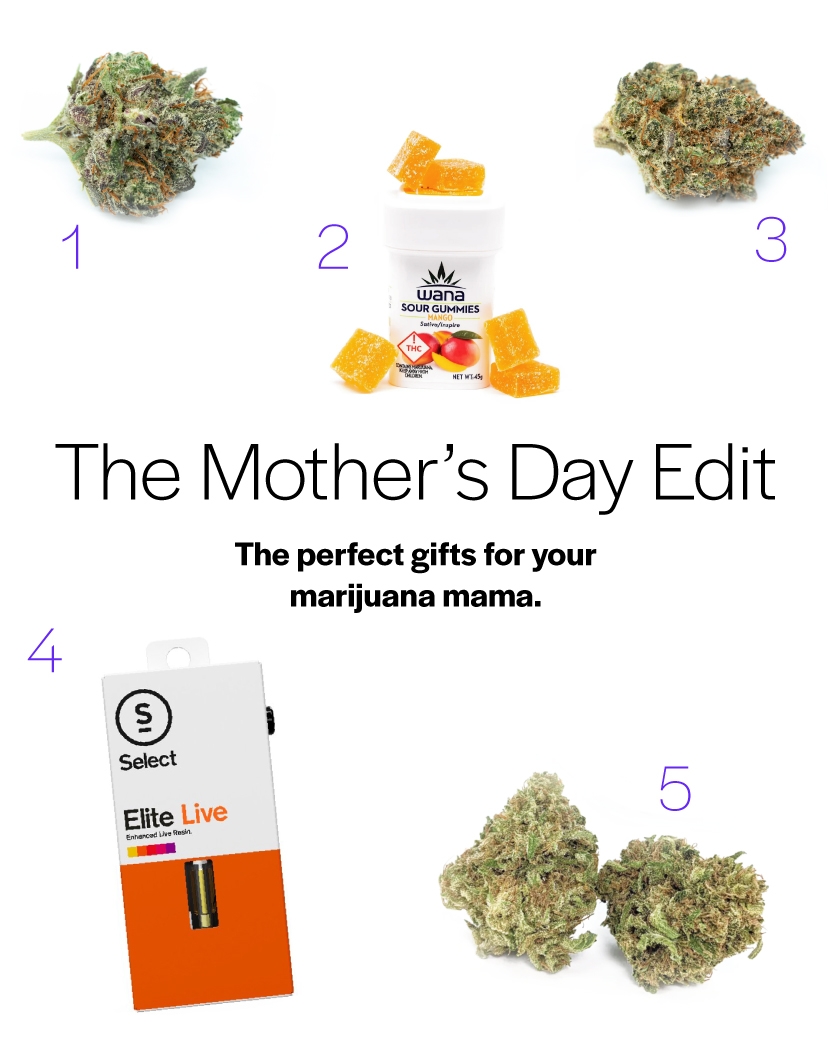 *Products are subject to location availability.
1) The perfect strain for a relaxing breakfast in bed, make sure to add some of Cloud Covers Katsu Bubba Kush to the breakfast tray.
2) Trip to the tropics not in the cards this year? Spend the day nibbling on these tropical-inspired sativa edibles by Wana. With notes of refreshing sweetness and a tangy citrus burst, Mother's Day will certainly be special.
3) Have a pampering day planned? Grab some of Cloud Cover's Orange Ghost for a vibrant euphoric feeling that'll have her in high spirits.
4) Spending the day with family? Select offers a relaxing hybrid ideal for adding a little buzz to those afternoon activities.
5) Hello Mr. Herer! The perfect daytime strain for a creative, energetic, and clear-headed high, a few hits of Grown Rogue's Jack Herer is sure to turn Sunday into Funday.
To make the day a little sweeter, we're celebrating with special deals and promos.
5/9 Only


Michigan
All Vape Carts & Edibles:
Buy a vape cart and get 50% off an edible
All Flower:
$10 off an 1/8th
Oregon
All Flower:
$10 off an 1/8th
Missouri
Grand Opening Special! - 20% off storewide

*Deals cannot be combined with other promos.