Cloud Cover Limited Edition Drop: Everything's Just Pine.
We're taking our favorite mantra of the past two years - I'm fine, it's fine, we're fine, and turning it into pine.
High Profile's celebrating January 8th, National Terpene Day, with Cloud Cover's limited edition drop, Everything's Just Pine pinene 1g terpene cart.
This specialty cart is made from an in-house blend of distillate and cannabis-derived terpenes including A- Pinene, B- Pinene, B- Myrcene, and Limonene to create a powerfully potent experience.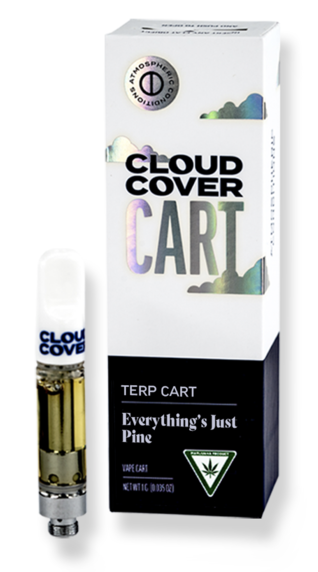 *Must be 21+ or hold a valid med card to shop. Offer valid at High Profile Michigan locations only. Cannot be stacked or combined with other promos. While supplies last. Terms and conditions may apply.