Campus Corner Party Store shopper?
Enjoy the perks of a perfect pairing.
Bring in your Campus Corner receipt of $20 or more to enjoy 10% off your same day High Profile purchase!
Located one door down from Campus Corner at:
617 Packard St
Ann Arbor, MI 48104
tel: 734-821-9333
Open 10:00 AM - 9:00 PM EDT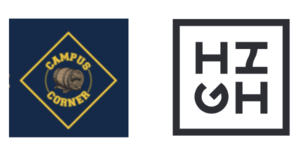 Please note, $20 minimum Campus Corner Party Store purchase must be made on the same day. Proof of receipt required. Deals cannot be combined, terms and conditions apply.

*Must be 21+ or hold a valid med card to shop. Offer only valid at High Profile Ann Arbor.